MAKE THIS THE SUMMER TO REMEMBER
What to expect in a Fremont River Guide?
Patient, fun & professional!
Changing conditions are a challenge, but our guides have "been there done that"!
Detangling knots, tying flies on, changing out tippet…your guide will do it all!
Our guides know where to get away from the crowds – if there are any!
Hatches? We know them all. Flies? We got em'!
Netting fish, taking pictures, casting instruction, entomology? Yes, we do that too!
We're full of advice on local dining, lodging, activities and just about anything else!
Tax, flies & tapered leaders are not included, but will be provided by your guide to be charged at the end of your trip. Valid Utah fishing license is required (not included).
Half-Day Fly Fishing 4 Hours
Available in all our licensed areas, but Zion Region required clients drive closer to quality waters to meet guide.
3/4 Day Fly Fishing 6 Hours
Available in all our licensed areas, except the Boulder Mountain (full-day).
Full-Day Fly Fishing 8+ Hours
Available in all our licensed areas.
UTV Remote Access Fly Fishing 8+ Hours
Available in Capitol Reef & Bryce Canyon regions.  Includes lunch.
| | | | |
| --- | --- | --- | --- |
| | | | |
| | | | |
| | | | |
| Full-Day Guide - UTV Backcountry | | | |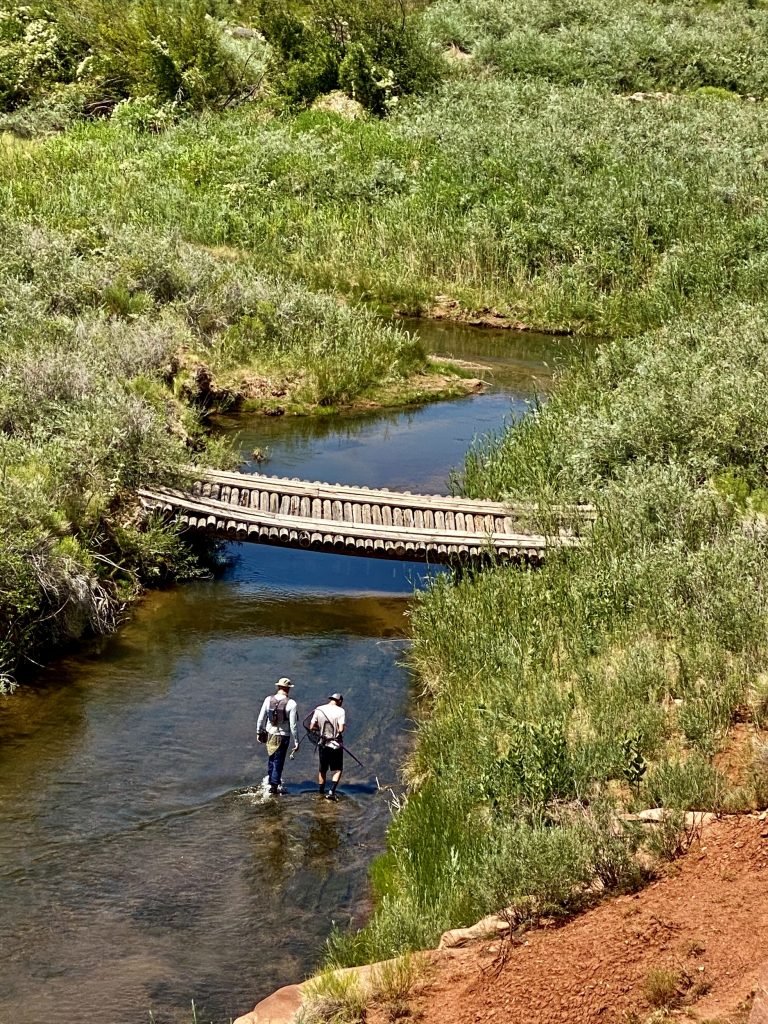 Any angler 12 years of age or older must have a fishing license. You may purchase one online through the Utah Division of Wildlife or through the app store by searching Utah Fishing License. Download the app, purchase your license and then download it to your phone app.
Non-Resident 3-Day License $28
Resident 1-Year (12-13yrs) $5
Resident 1-Year (14-17yrs) $16
Resident 1-Year (18-64yrs) $34
You may need socks & breathable underwear or pants if you plan to wear waders. Polarized sunglasses, hat, sunscreen and don't forget your camera.