MAKE THIS THE SUMMER TO REMEMBER
What to expect in a Fremont River Guide?
Patient, fun & professional!
Changing conditions are a challenge, but our guides have "been there done that"!
Detangling knots, tying flies on, changing out tippet…your guide will do it all!
Our guides know where to get away from the crowds – if there are any!
Hatches? We know them all. Flies? We got em'!
Netting fish, taking pictures, casting instruction, entomology? Yes, we do that too!
We're full of advice on local dining, lodging, activities and just about anything else!
Guides will bring everything needed for a successful day on the water.  Items that we can provide, but charge to your bill are;
Flies & tapered leaders (guides bring the good stuff)
Polarized sunglasses (a must have to see the fish)
Sunscreen, logo hats & shirts,
Taxes are added to the guide trip rates. 
Utah fishing license available online, but we recommend purchasing through the APP store.  Download the app, purchase the license, then download the license to the app on your phone.
You will need socks & breathable underwear or pants to wear inside the waders (Oct-March).  
Sandals and shorts or light pants are preferred during summer months on any of our streams.  Wading boots will be provided for wet-wading if you prefer instead of waders.
Our staff will call in advance of your trip to make sure sizing for each angler is accurate and your guide will bring waders at pick-up.
Stockingfoot breathable waders & boots
Fly rod & reel
Water
Lunch on full-day trips (request a box lunch for a fee)
| | | | |
| --- | --- | --- | --- |
| | | | |
| | | | |
| | | | |
| Full-Day Guide - UTV Backcountry | | | |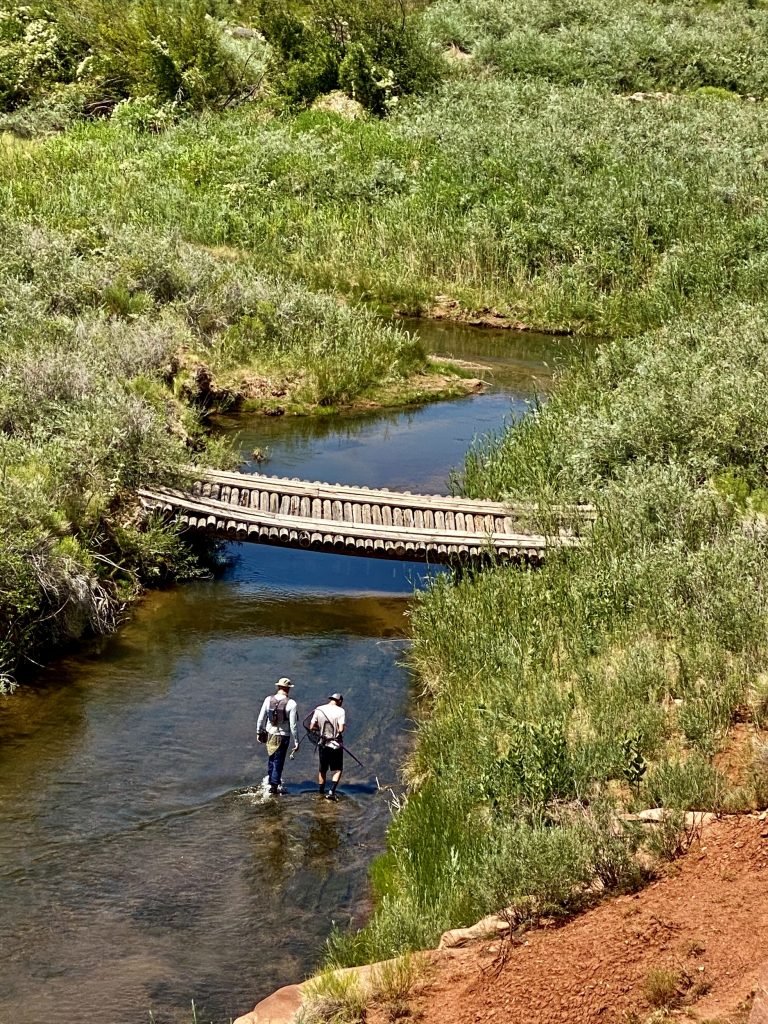 Our guide roster is full of respected anglers and instructors in the industry.  All of which are characters who are most of all fun to share the day with and willing to teach with patience. We do accept requests when schedules permit us to do so